Distinction for the Energy Cluster and Cad-Mech
We are pleased to inform you that the Karkonowski Energy Cluster, of which Cad-Mech is a member, has been awarded in the energy clusters competition for pioneer projects in the dispersed energy sector.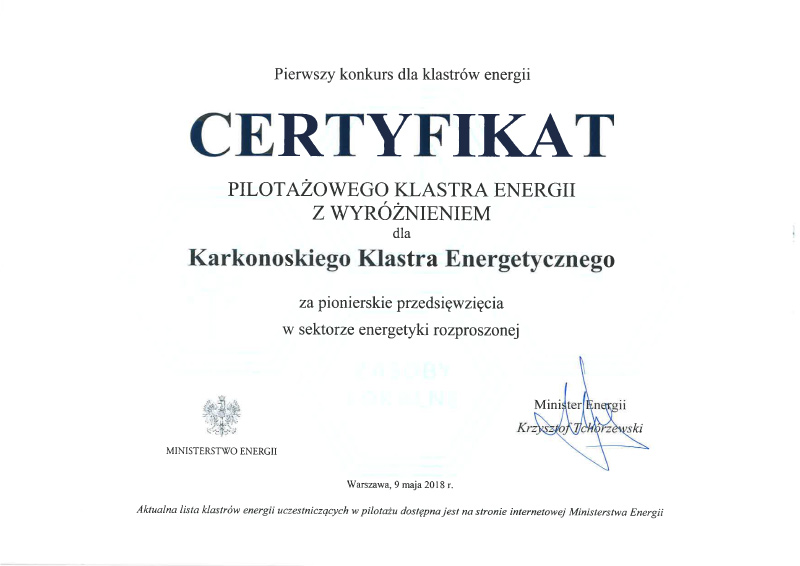 The area of activity of the Karkonoskie Energy Cluster is county Jelenia Góra. Current group gathers 30 entities. The cluster's goal is, among others, development of renewable energy, improvement of energy security and increase of innovation. The cluster implements many projects. Among others the construction of a 985kW photovoltaic plant in Bukowiec, geothermal drilling in Karpniki or the construction of a hybrid power plant in Kostrzyca.